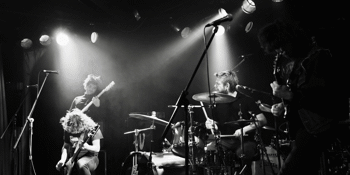 Drunk Mums with special guest Dirty Fences - Urban Cowboy Tour
The Small Ballroom (Islington, NSW)
Saturday, 24 November 2018 6:00 pm
DRUNK MUMS return with new single 'PHANTOM LIMB' and east coast tour,
New album 'URBAN COWBOY' arriving this November!
Melbourne rockers Drunk Mums have returned with a rejuvenated take on the leather clad, boisterous brand of punk rock that has been having fans frothing, with a brand new album in URBAN COWBOY. Such a return has been marked by a rollicking new single in 'PHANTOM LIMB' - a perfect example of Drunk Mums' new output: catchy, frenzied and steeped in rich riffs and grit. To celebrate the release of Urban Cowboy, Drunk Mums are going to be heading out on the road, taking in venues on the east coast with the most ideal tour partners - New York's own, Dirty Fences.