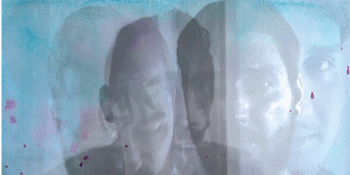 The Night
Moon Dogs, Steamboat Hollow & King Tiger Zero
Long Jetty Hotel (Long Jetty , NSW)
Saturday, 1 September 2018 7:00 PM
Australian indie rock band The Night is building momentum with their new album 'Question Everything'. An emerging voice in the Sydney music scene, the band mixes hook-heavy melodies and seamlessly pairs them with beautifully textured guitar tones and driving percussion.

'Question Everything' creates an atmosphere that cannot be understated, complete with blissful vocals and soaring harmonies.'Question Everything' is an immaculately produced album that merges elements of indie rock, folk and pop music in a way that sounds original and organic. 10 tracks deep, the album is a cohesive mix of mesmerizing melodies, infectious lyrics and obvious attention to detail.

The lead single 'Pull Out All The Stops' is a vibrant melody-drenched song that elicits an electric energy that is refreshing to hear. The accompanying music video features the band in a paintball game deep in a forest with cinematic skirmishes that look straight out of a war movie.

Influenced by Portugal! The Man, Ball Park Music, Radiohead, Typhoon, Manchester Orchestra and Fleet Foxes, The Night has channelled their energy and crafted a sound that is both immersive and all their own. A sense of vulnerability and soul is infused into each song with lyrics that expand in meaning with repeated listening. The songwriting creates an immersive and engaging experience for the listener.

Bursting with a potent mix of undeniable vocal ability and remarkable songwriting talent, The Night continues to push the envelope. 'Question Everything' is a vibrant, innovative and forward-thinking effort by a band that is worth paying close attention to.

The Night will be celebrating the new album with a launch party at Long Jetty Hotel on Saturday, September 1st. Tickets will be available online and at the door.

Moon Dogs, Steamboat Hollow + King Tiger Zero will also be supporting The Night for this event!